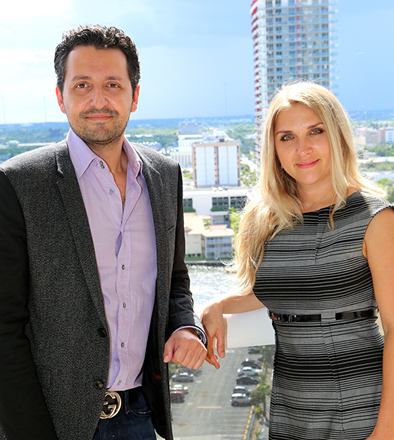 Many people mistakenly think that real estate is about sales. In fact, we believe that what makes a great real estate agent is the quality of service provided to the client, the level of understanding of the client's needs. When you are looking for real estate, you are not just looking to be "sold" a piece of property, you are looking for your new home, or a good investment opportunity, or perhaps a second home to spend those sunny days with family when vacationing in Florida. Either way, it is an important decision, and you should be working with a diligent agent who has the same goals as you do - finding the property that will make you happy in the long run.
You shouldn't have to feel like you are one question away from agitating the agent you work with, when his/her whole purpose is to be with you every step of the way, and make it a priority for you to have all the pertinent and necessary information you need in order to make a smart real estate decision.
Whether you are looking to rent, buy or sell, whether you are interested in a condo, single family home, Co-Op,or a townhome - give us a call and we will be happy to show you what dedicated and professional service is!
We currently only work with properties located in Miami Beach, Surfside, Bal Harbour, Sunny Isles Beach, Aventura, and Hallandale Beach.
At this time we are not able to assist with rental properties under $1500/month, but you are more than welcome to use the comprehensive search on our site to find what you are looking for.
_____________________________
ANY agent that has access to MLS can find and show the same property to a client. Don't work with just ANY agent, choose an agent that you want to work with!
Here are the benefits of working with us:
- You don't need to search countless properties and try to reach multiple listing agents
- We do the searching for you and present you with the refined results, meeting your criteria.
- We make all necessary property inquiries with listing agents and follow up with them
- We arrange for you to see the property
- We don't care for particular property to be rented/sold - we care for YOU to find YOUR perfect home!
It is common knowledge that commission is paid by the seller/landlord, so if you are looking to buy or rent, you don't have to worry about paying your agent a commission, and can choose an agent to work with, who will pay attention to the details that are important to you, and provide you with the refined property search results, eliminating the need for you to search and deal with countless tricky agents!
Give us a call and tell us how you picture your new home